Supporting Education
Constitution Week
The tradition of celebrating Constitution Week was started many years ago by the Daughters of the American Revolution (DAR). In 1955, the DAR petitioned Congress to set aside September 17-23 annually to be dedicated for the observance of Constitution Week. The resolution was later adopted by the U.S. Congress and signed into Public Law #915, on August 2, 1956, by President Dwight D. Eisenhower. Constitution Week is commemorated September 17 – 23. The St. Louis-Jefferson Chapter provides a display at a local library and materials to schools so that students can learn about the Constitution.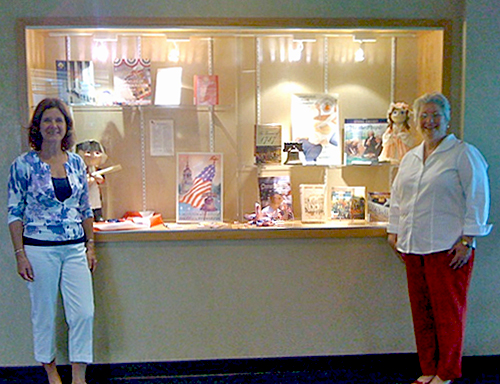 Chapter members stand before the display they created.
Recognizing Excellent Teachers
Chapter members presented an award on behalf of the chapter to Brentwood High School history teacher, for his excellence in teaching students about the U.S. Constitution.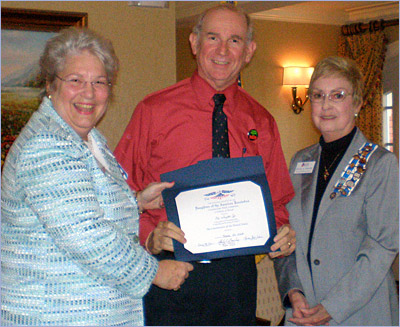 Chemawa Indian School Scholarship Support
A chapter member created the beautiful quilt, shown below, to provide support for Native Americans at Chemawa Indian School.